IT that works for you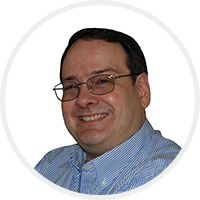 Started in 2004, Shamrock Network Technologies is a complete technology solution provider.  We are 100% committed to making sure business owners have the most reliable and professional IT service in New Haven County. Our team of talented IT professionals can solve your IT nightmares once and for all.
Here's why so many businesses depend on Shamrock Network Technologies for complete IT services and support:
We Are Easy to Work With - Getting started with Shamrock is very easy-we come to your location and install our monitoring, security and backup software for you. Once this is done you can focus on doing what you do best while we ensure your computers are running optimally and will be available when you need them. If a problem does arise we are just a phone call away, any time day or night.
We Know You Can't Always Work Out of Your Office Between 9 and 5 - Shamrock has developed custom solutions to enable you to work wherever and whenever the need arises. Yes, there are many options out there to make this happen. The major difference-ours is FULLY managed so you don't have to worry about it.
We don't outsource our helpdesk - When you call Shamrock, you will get to talk to people who are familiar with your network.  Our state of the art documentation system contains everything we need to solve your problem even if your regular engineer is not available.
We are experienced - Mike and Steve both have over 20 years of experience in IT.  Mike started out by building PCs and interfacing them with laboratory equipment and Steve was working with Unix and Fortran on mainframe computers.
We value our customers - At Shamrock we want to have a long term relationship with our customers.  We consider you part of our extended families.  On countless occasions, we have shared in celebrating some of life's major accomplishments.  Yes, it's more than just business.
Our custom service packages deliver what you need and want without overstepping the boundaries of your budget. From cloud services to data backup, Shamrock Network Technologies is here to team up with you and your company for expert support.